Our site is being re-designed. If you need something you cannot find please call 800/864-4911
Relationships are the Key!
For over 25 years we have been supporting teams, team leaders, and team facilitators with products and services designed to enhance relationships. Some choose to call the competencies we develop "soft skills". We know that these "soft skills" are the hardest to use in day-to-day interactions, particularly when under stress or in times when emotions may be running high. Yet, these are the very moments these skills are needed the most. Let us show you how to create learning that sticks…not just on good days, but everyday.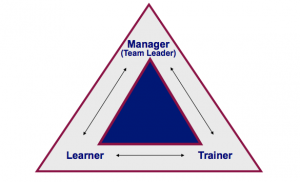 Begin at the very Beginning
If you wanted to change the behavior of a team, a manager or a sales person (for example), you'd first need to know precisely what that team, manager or sales person is doing today, and how it is effecting desired results. What is it that you want to change? How much change is needed? Why is this changed needed? With an understanding of where you are beginning, and where you need to go, a clear path of action can charted to get there.
Take Action to Become a Team of Choice!
Let us help you assess the situation and map out the requirements to get you there. Take some simple steps to bring performance in alignment with needed business results:
1.   Contact us for a complimentary needs assessment today to get a clear picture of what is effecting results
2. Try the free version of our Team Check-Up to do some of your own diagnostic work.
3. Attend a free webinar to learn about our approach to building greater engagement & results.