Our Home Team
Rick Stamm  | Susan Stamm | John David Bowman
Dee Clarke | Bob Jackson | Cathy Stauffer Wozniak

Rick Stamm
Rick Stamm founded The TEAM Approach in 1986. Rick's belief is a simple one –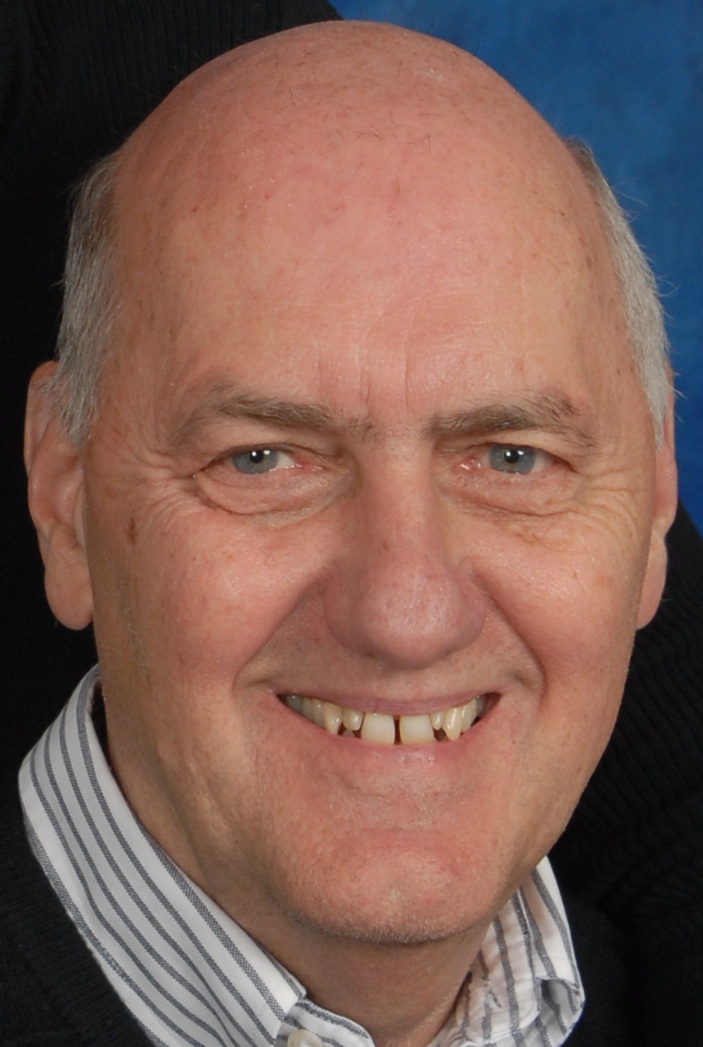 teamwork is the key to service excellence, innovation, and increased productivity in any kind of business.
Rick began his career with the Pa Bureau of Vocational Rehabilitation as a Staff Development Specialist. He was instrumental in developing programs that helped companies hire employees with disabilities during the affirmative action movement of the seventies. This gradually led Rick to founding Gateway Placement Institute, a non-profit organization dedicated to helping those with disabilities find competitive employment. During this time he was the co-editor of a book and conducted seminars to open doors to employment within US companies. Gateway continues its mission today as a division of Keystone Service Systems in Harrisburg, Pa.
Rick retired as a Lt. Col. from the Air National Guard where he served as a pilot and aircraft commander in addition to his duties as Group Training Officer. He has served on numerous volunteer boards and committees throughout his career including a President role in his local chapter of American Society of Training and Development (now ATD).
Rick works closely with the publishers he represents. Over the past 25+ years he has received a variety of awards such as: Outstanding Achievement Award for Team Building from Carlson Learning Company (now Wiley);  Consultant of the Year by Service Quality Institute; and, one of the few certifications awarded by Performance Support Systems for his work in performance management.  A regular presenter at publisher conferences, Rick shares his experience with colleagues from around the world. In 2005 he was a member of the AiA Task force with Inscape Publishing which brought AiA Classicto the marketplace.  He has served on Advisory Boards of Performance Support Systems and Vital Learning Corporation and conducts beta-testing for Wiley Workforce Solutions.
Rick enjoys teaching and has been recognized for his excellence in instruction by the Smeal College of Business Administration for courses taught through Penn State.Rick is a graduate of Albright College (BS – Math) and Penn State University (Master of Community Psychology). He and Susan, his wife and business partner, live in Lancaster, PA.
Susan Stamm
Susan cut her teeth managing others in the most difficult work environment imaginable-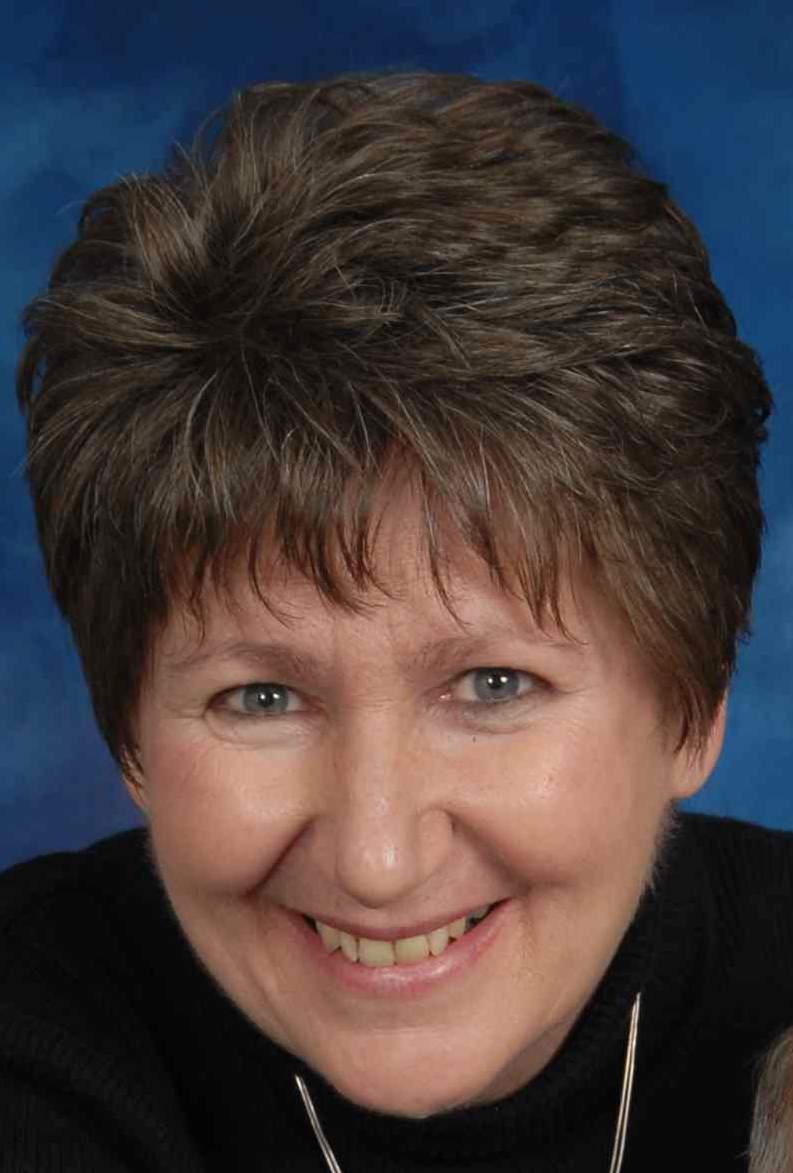 the fast food industry. She developed her drive and tenacity working as a highly successful outside sales rep on straight commission with a phone book as her only lead source. In her first job out of college, she worked to create organizational change, transforming attitudes about the learning potential of people with disabilities who had been "warehoused" in a state institution for years. Through this work, she developed the belief that all people can learn, a belief that fuels her passion for her current work and helps her confront client's personal barriers to achieving more of their potential.

Susan interviews best selling authors on "Bookends Bookclub," where her guests share their insights about leadership, employee engagement, productivity and more. Susan is the author of "42 Rules of Employee Engagement" and a contributing author to "Ten: Employee Engagement Top 10 Lists." She enjoys classroom facilitation, coaching and speaking or writing about workplace performance issues.
Susan serves serves on Vital Learning's Advisory Board. She has an AA from Del Tech in Human Services, a BS in Management and Organizational Development from Eastern Mennonite University and a MS in Instructional Technology Management from LaSalle University.
Send email to Susan
John David Bowman
John David has been involved in leadership development for over two decades. During that time he has created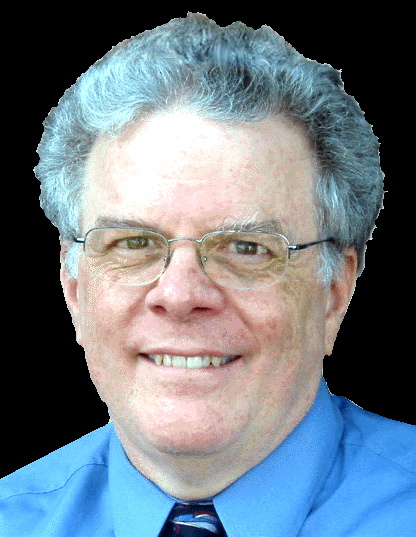 leadership development academies in Maryland and in Indiana.
He comes to The TEAM Approach® after having created a Lancaster based extension program for a Virginia University offering a bachelors degree in Management and Organizational Development. He has been a Lancaster County resident for over ten years.
Dr. Bowman brings a wealth of broad-based categories and positions of work experience. Through the years he has been an entrepreneur, businessman (both profit and non-profit), supervisor, manager, department director, administrator, personal coach, trainer, published author and leadership mentor.
"John David's" experience includes folk singing, classroom instructor, selling, offset printing, pastoring, video filming, surveying and farming. Among his hobbies are woodworking, computer programming, technology (he built his own television set and is a sound technician at his church), calligraphy, song writing, guitar playing, biblical research, and photography.
Dee Clarke
Committed to producing the best possible, Dee Clarke started her own training company in 1984 in Minnesota, specializing in preparing individuals and organizations to attain their maximum potential.
Dee's expertise lies in the areas of performance management coaching, team building, conflict resolution,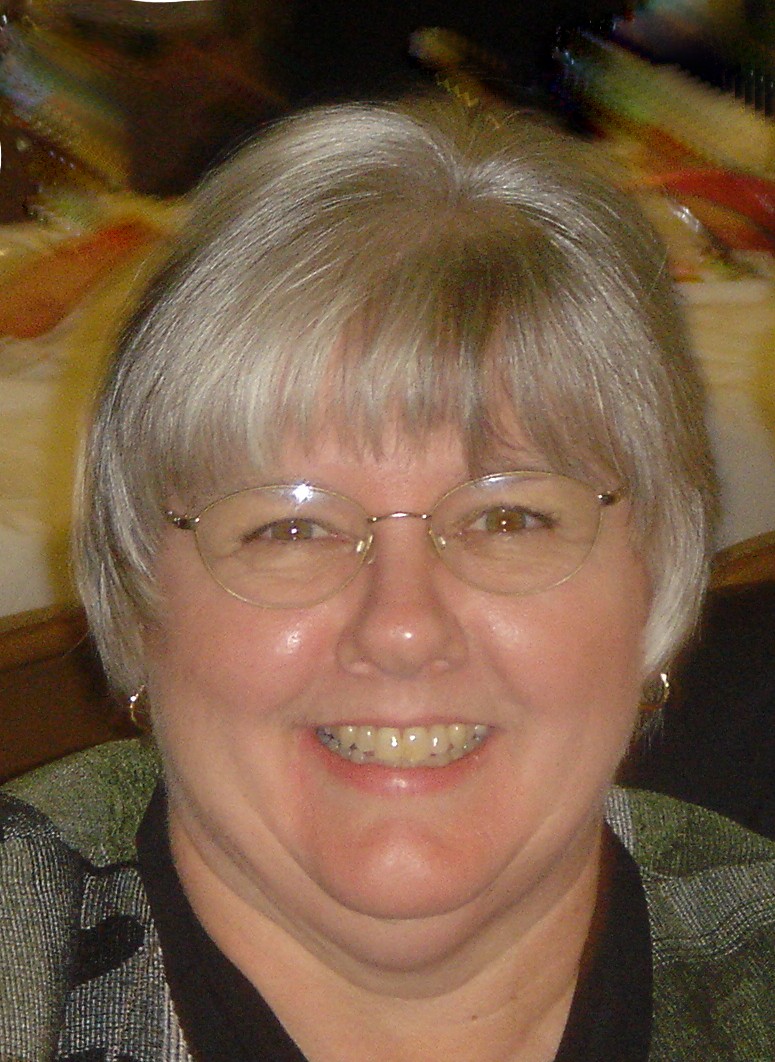 change management, sales training, customer service skill building, time and stress management, secretarial/admin. staff training, and the human side of quality and continuous improvement.  She is qualified to do organizational needs analysis, supervision of project assignments to delivery, plus content development, presentation/facilitation, evaluation of customized training materials, and can orchestrate reinforcement and executive briefing activities.
Educated in business at the University of Minnesota, Dee has served as an instructor at the University of Minnesota, City College, San Jose, and the University of Nevada, Las Vegas; as an internal Training Manager for several national organizations; and has conducted a wide variety of external training and consulting assignments in her 20+ years as an independent consultant.  From this experience, Dee has developed a professional style that delivers valuable content in a natural, pleasing manner.  Plus her years "in the trenches" give her the real-life experiences and credibility that allow her audiences to identify immediately with her message.
With Inscape Publishing (an international publisher of employee development learning assessments and training programs), Dee served as Master Trainer, one of only eight associates so recognized in this 5,000-person associate network and one of the first to be certified in their DiSC Certification Process.  She has authored seminars published by Inscape, has been recognized for being in the top 1% for marketing performance for the past fifteen years. She is also a Charter Distributor and Managing Affiliate with Vital Learning, an international publisher of supervisory, customer service, sales, and productivity courses in classroom and online formats. From 1989-1992 she served as a Regional Representative and Curriculum Design Coordinator for the American Management Association.  In the past, she has also served on over one dozen advisory committees for various educational institutions in curriculum development.
Dee is the author of "Quick Start for Supervisors," "Exceeding Customer Expectations," and "Conscious/Unconscious Selling," which are semi-custom, multi-modular training programs self published by her, so she can retain the ease of customization to meet client's specific learning objectives and match existing corporate nomenclature.
Dee currently serves as a Senior Consultant with The TEAM Approach, which offers a wide variety of both on-site and online facilitation, training materials and mentoring options for internal HR staffs.
Dee is Past-President of the San Francisco Chapter of the American Society for Training & Development and former Vice President of Professional Development for the Las Vegas Chapter.  She was recognized by National ASTD as an "expert" in curriculum design and was asked to participate in the updating of its competency model in that area.  She has also served on the Board of the National Association of Women Business Owners, Southern Nevada Chapter.  She has been recognized in the "International Who's Who of Women" published in Cambridge, England and as a "Distinguished Woman of Southern Nevada."
Dee has done work for clients such as Intel, LSI Logic, Delta Dental, MiniCo Storage, Everett Mutual Bank, Pacific Gas & Electric, Norcal Mutual Insurance, Adaptec, Levi Strauss, Salesforce.com Sega of America, Chrysler, General Motors, Electroglas, The Money Store, and governmental agencies as the U.S. Congressional Budget Office, the USDA and the Clark County School District (Las Vegas, NV,) as well as doing work for the Cities of Stockton, Santa Clara and San Jose, CA.  Her clients say she has a unique ability to "care-front" issues, propose innovative solutions, and resolve problems.
Energetic…animated…with a sense of humor that laughs with (not at) people and their experiences, Dee has learned to live her life, not just spend it.  That enthusiasm and zest for life transmits to all with whom she interacts.
Bob Jackson
Bob is the Director of Administrative Services for  The TEAM Approach®. He brings experience in talent management, succession planning, leadership development and generations at work to client projects.  His dissertation project focused on building organizational alignment and strategic planning in small businesses and he looks forward to supporting small companies in these areas.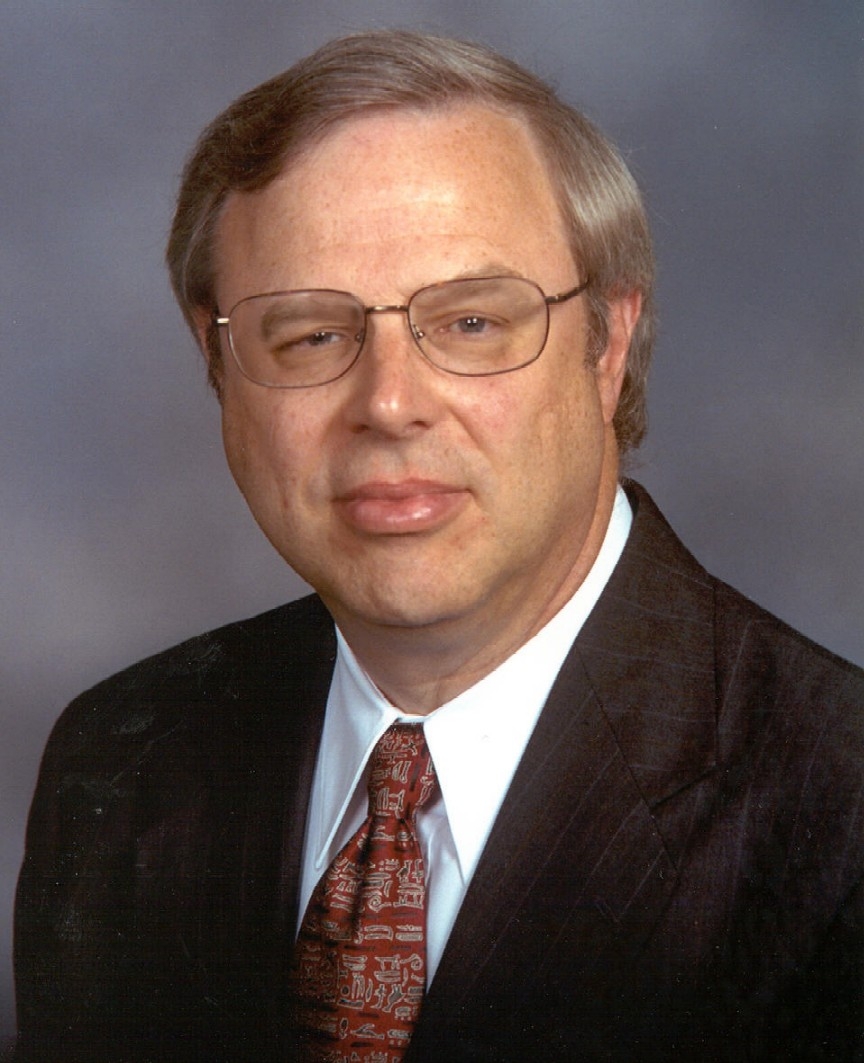 Prior to joining The TEAM Approach, Bob was an internal learning consultant and program director with the Commonwealth of Pennsylvania.  He developed, implemented, and presented leadership programs for commonwealth employees at the staff, supervisory, and management levels within the Pennsylvania Department of Transportation and the Governor's Office of Administration.  He has also been a popular adjunct professor in the Graduate Training and Development Program at Penn State University.
A 30-year veteran of the Pennsylvania Air National Guard, his final position before retiring was as the State Superintendent for Recruiting and Retention at State Headquarters, Department of Military and Veterans Affairs, Fort Indiantown Gap, Annville PA.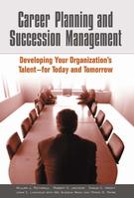 Bob is the coauthor of the book Career Planning and Succession Management: Developing Your Organization's Talent–for Today and Tomorrow (Praeger, 2005) with a Chinese translation (Beijing: Peking University Press) published in 2008 and a Korean translation (Seoul:  Expert Consulting [AchieveGlobal] published in 2007.  He also coauthored the article Navigating Pennsylvania's Dynamic Workforce:  Succession Planning in a Complex Environment published in Public Personnel Management Winter 2007 issue.
A life long learner, Bob completed a Ph.D. in Workforce Education and Development at Penn State University, an M.Ed. in training and development at Penn State University, Middletown, and an B.S. in business education at Bloomsburg University.
Send email to Bob
Cathy Stauffer Wozniak
Cathy is a licensee with The TEAM Approach operating in Newark Delaware and is known for engaging her staff and working to transform outdated organizational cultures.  She has over 35 years of experience within the continuum of healthcare services.  The last 20 years of her career has been devoted solely to working for not-for-profit and for-profit Medicare certified and accredited hospices and home care organizations.   During this time she served in management roles that included President and CEO, Senior Vice President, and Executive Director and President for organizations on the East Coast and Midwest. She has worked extensively in organizational management, operations, financial management and regulatory compliance.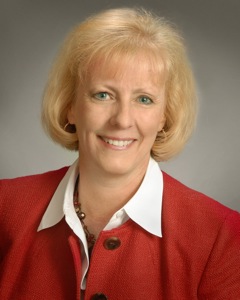 In her early career, Cathy was an educator and received the Health Education Merit Award from the American Alliance for Health, Physical Education, Recreation and Dance and was the recipient of the Outstanding Young Women of America Award in recognition of her ability, accomplishments and service to the community.  While completing a graduate assistantship at Temple University in Philadelphia she earned a Master of Public Health degree and later earned a Master of Business Administration degree from Goldey Beacom College in Wilmington, Delaware.  She is the co-founder and past President of the Compassionate Care Foundation that supports the extraordinary needs of end-of-life patients.  She has been adjunct faculty at Temple University and Notre Dame University in South Bend, Indiana.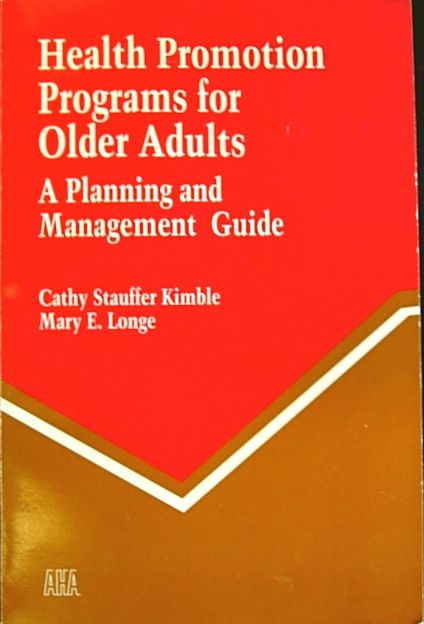 Her past consulting experience includes special project consultant for the American Hospital Association in Chicago, Illinois and while there authored a book published by the American Hospital Publishing Co., Health Promotion for Older Adults: A Planning and Management Guide.  While working for Seversten, Murray & Associates also in Chicago she served as a consultant in areas of market research, needs assessments, strategic planning and project management.  With cumulative and varied experience, Cathy has special interests in transitional management assignments and in working with leaders creating visionary strategic planning and a workplace culture of employee empowerment and teamwork that supports quality, value and growth of an organization.