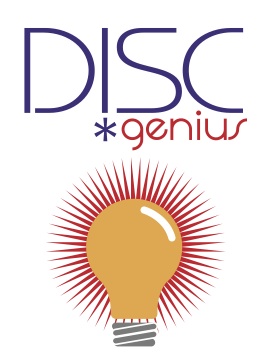 Why go through DiSC certification if  not required by the publisher?
To become a

DISC Geniu

s.
While there is no requirement for certification to work with any of the DiSC® Profiles or Everything DiSC® tools, our clients find that our certification process helps them take DiSC from an event that is introduced and forgotten to a language that can be installed in their organizations and applied in multiple applications: team development, management development, sales development, customer service, conflict resolution, coaching, counseling and more.  
For complete details, location and options, visit our DISC Genius web site!

As a licensed partner of Wiley Workforce Solutions, the publisher of Everything DiSC®, our process now offers a two part certification: the Wiley Everything DiSC Workplace Certification and an optional DISC Genius badge signifying completion of an Everything DiSC Workplace practicum
---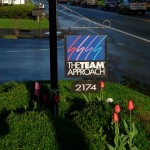 The TEAM Approach® offers a truly comprehensive DiSC Certification Process facilitated by  recognized leaders in the delivery of Everything DiSC® applications.  The Everything DiSC Workplace Report as well as the complete library of Wiley reports  are featured in this program.  Class size is limited to eight students for maximum learning and participation. 

Pricing: With a participant fee of only $1,995 (requires access to the Everything DiSC Workplace Facilitation Kit – sold separately or bundled) this is truly the best value DISC Certification Process available. We fully prepare you to take DISC into your organization through our certification process.  
Bundle your registration fee with the Facilitation Kit for a special price of $2795.   DISC Geniuses are encouraged to return to future classes for a refresher for only $995 (when seats are available and assuming completion of the Wiley Everything DiSC Workplace portion of our program).
Register for Everything DiSC Workplace Certification  with optional DISC Genius badge.
(Are there more people in your organization who will benefit from Everything DiSC certification?  Ask about an in-house version where the content is tailored to your specific needs.  Let us come to you!)
DiSC Certification Overview
Our process begins with a number of pre-class assignments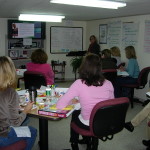 followed by two days of classroom instruction, a few self-study activities, and finally, an optional practicum which includes a 360 feedback evaluation.  Perhaps most importantly – ongoing reinforcement and support.
A key theme throughout the process is the implementation of a proper philosophy on the use of the DISC Model of Behavior – or any other behavioral instrument for that matter.
Pre-Class Assignments
In order to maximize our time together in the classroom, we require you do the following before coming to class:
Profile someone using the DiSC® Classic Profile, interview this person, and record the results on an interview sheet sent in your pre-work packet;
Read the book, The Great Connection;
Complete the Everything DiSC Workplace online training program;
Complete an online DiSC leadership assessment to be discussed in class;
Complete the Everything DiSC Workplace report and set up your personal DiSC portal, MyEverythingDiSC;
Complete a demo assessment of The Five Behaviors of a Cohesive Team.
All required materials will be sent via U.S. Postal Service mail and email approximately two to four weeks prior to the class.

Classroom Instruction



Day One – Everything DiSC Basics
The focus of Day One is to enhance your understanding of the DiSC Model of Behavior and get you set for your application of DiSC back in your workplace.
Facilitating DiSC
Facilitated Activities
Understanding the Assessment and Adaptive Testing
Supplement for Facilitators Report & Activity
DiSC Theory & Research: Myths & Truths
Answering Tough Client Questions
Everything DiSC Support Reports
Exploring Your DiSC Style as a Facilitator
Facilitating Conversations with DiSC
Day Two – DiSC Applications
 



The focus of Day Two is your application and creating a team approach culture with DiSC.
Coaching with the Profile
Comparison Reports
MyEverythingDiSC® 
Customization of Your Facilitation Kit
Creating a Needs Assessment
Creating a Culture of DiSC® & Activities
Keeping DiSC Alive Action Plan
Creating a Workshop Evaluation
Completing Certification
Online Certification Exam
Course Evaluation
Ongoing Access to the Online Training Center
Register for Everything DiSC Workplace Certification  with optional DISC Genius badge
During your two days in the classroom you will:
Explore the DiSC® Profile, history and theory;

Experience a number of activities based on your Everything DiSC Workplace Report;

Learn how to apply a variety of exercises to your DiSC training programs;

Review the concepts of role-based behavior;

Review the variety of tools available to apply the DiSC model in your organization;

Discuss and plan your personal application of the DISC model in your organization
Your Tool Kit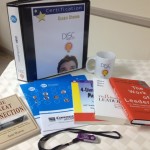 You will receive a variety of tools you can use as you plan your approach to introducing DiSC in your organization:
A small library of books to enhance your understanding of DiSC applications;
The Everything DiSC Workplace Facilitation Kit;
Your personal Epic account for delivering online access codes to your participants;
Dozens of activities, enhancements and exercises created by The TEAM Approach
The DISC Genius Flash Drive containing ppt files, videos, podcasts, DISC author interviews, research, and more.
Register for Everything DiSC Workplace Certification  with optional DISC Genius badge

Self Study
To further ground you in the DiSC Model there are two required reading assignments, completion of the DiSC online training,  and some optional recommendations:
Required

DISC Theory: This article presents an overview of the evolution of the DISC Model of Behavior beginning with the work of William Moulton Marston.
How My Graph Became a Dot: This article describes the newer circumplex approach to DISC as published by John Wiley & Sons as well as the introduction of adaptive testing.
An online training center where you will complete pre-work preparing you for the classroom instruction and activities.

Recommended

Helpful Books –  There are many good books to help you understand the DISC model and behavioral differences. We will post some of our favorites here. Please suggest others you may know of so we can add them to this list (those with an asterisk will be provided during your training).
Online Reinforcement:  Reinforce your knowledge of the DISC Model with ongoing access to the Everything DiSC Workplace training center.
Practicum – Add the DISC Genius badge to your Wiley Certification
When you leave the two-day classroom event you will be ready to apply your knowledge. This final two-part practicum and training on the Epic system will complete your certification process.
Profile one additional person using the Everything DiSC Workplace report from your EPIC system and discuss your relationship with them using the EPIC Comparison Report and your MyEverythingDiSC personal portal.

The real test of our program is to actually present a DiSC seminar of your choosing to a group of participants and get your hands-on experience. Please feel free to give us a call as you prepare. We will be happy to help you get ready for this first event. And, don't forget to take advantage of your certification specials as you plan your program.

Attend our Epic 101 webinar to ground you in the basics of the Electronic Profile Information System (EPIC) in order to administer your assessments in the most efficient manner possible.
Register for Everything DiSC Workplace Certification  with optional DISC Genius badge

Evaluation
The Everything DiSC Workplace certification will be earned by completing an exam in the online training center.  To add the DISC Genius badge, execute the application plan designed during the classroom experience.  During your DiSC seminar practicum, get a list of names and email addresses from your participants and ask them for their cooperation in evaluating your presentation.
Enter participant information on a special web site (or an Excel Template we provide) and we will send the link to them for an online assessment of your program.  When the results are received from your participants we will send you a report and discuss the findings with you.

Reinforcement and Support
After you leave the classroom the learning and support continues:
You will be invited to our Epic 101 webinar to enhance your understanding of your new EPIC system;

Special discounts on DiSC® products following your completion of the process.

You will be invited back to future certification sessions at a reduced price to keep up with product advancements;

Telephone coaching and support will be available whenever you need advice on using the DiSC model in training or coaching applications.

You will have ongoing access to the online training center where you completed your pre-work and final exam.
Note: If you wish to receive DiSC training directly from Wiley, please contact us for details. The same basic program is offered by Wiley staff in Minneapolis and also as an online program (without the DiSC Genius option).
Register for Everything DiSC Workplace Certification  with optional DISC Genius badge